Low Frequency transformers are used in markets as industrial, vending or lighting where energy conversion is still needed. They are an easier solution than high frequency transformers, but as effective as the others. At Sitong Electronic we have different size of those transformers depending on the power range where is necessary to work.The low-frequency transformer is used to transmit signal voltage and power, and can also realize impedance matching between circuits. There is no difference in principle between a high-frequency transformer and a low-frequency transformer. But because the high and low frequencies are different, the transformer USES different cores.Low-frequency transformers generally use high permeability silicon steel sheet, high-frequency transformers use high-frequency ferrite core.
The low frequency transformers are used to transmit signal voltage and power, it could also match impendance in different circuits. Get a free quotation.
Our Sitong Electronic, Low Frequency Transformers and inverter are the pinnacle of electrical durability. The massive iron core transformer is aptly capable of absorbing surge loads because of the "Flywheel Effect" inherent in the physical amount of a transformer's iron. LF inverters have larger and more robust Field Effect Transistors (FET's) that can operate cooler, in part due to the slower frequency of switching required to produce AC power. These inverters are feature rich to include input of multiple DC voltages, provide regulated dual output voltages (120/240VAC),and integrate chemistry appropriate battery chargers and transfer relays for shore power.
Available with amorphous or Fe-Si cores with steel thickness up to 0.05mm

Available varnished and / or potted in box. Processes can be carried out at atmospheric or vacuum pressure.

Made in accordance with EN61558 UL, CSA, Lloyds standard, upon request marked in accordance with the UL1446 insulation systems
One-phase and three-phase (1 VA to 5 MVA)

Galvanically isolated or auto transformer

EI-/UI-/C-/ toroidal construction forms

AC/AC and AC/DC

Open, cast, (under vacuum) impregnated, painted or in housing

EN61558, UL, CSA, Lloyds standards

Features & Electrical Characteristics Of Low Frequency Transformers:

Ferrite core shape: EI-24~EI-144
Ferrite core material: Mn-Zn
Bobbin shape: Vertical, Horizontal
Primary rated Voltage: 2VA ~ 500VA,
Input Frequency: 50HZ, 60HZ, 50/60HZ, 400HZ
Secondary Rated Voltage: 6000V.Max. Rated Current: 70 Amp.Max.
Dielectric Strength: (withstand without breakdown): 4000V max.
Hi-pot test: Customize
Safety: UL, CSA, TUV, VDE standard depending on customer's requirement.
Advantages Of Low Frequency Transformers:
1.Low no-load loss
2.High Reliability
3.High Transmission Efficiency
4.Low-temperature Rise
5.Excellent Safety
6.UL Approved
7.High output power
8.Rohs fully compliance
9.It can be customized according to the requirements of customers and provide total design solutions to customer
Welcome to Contact Us for more information.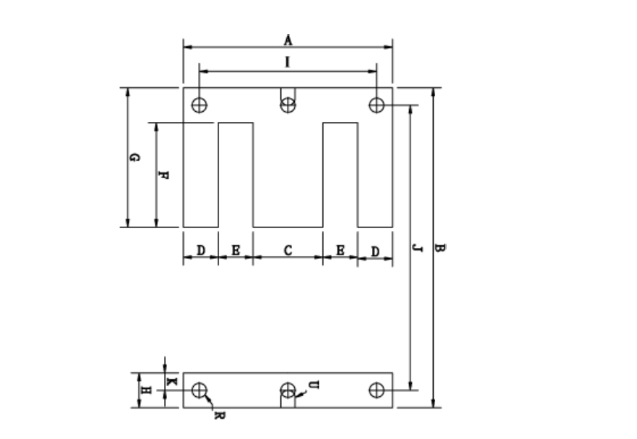 Applications Of Low Frequency Transformers

A full range of applications relies on Step-Down Transformers, including:
motors
pumps
Heavy duty equipment
Industrial machinery
Household Appliance
New Energy
Communication
Other Industrial application
When selecting the best low-frequency transformers for their application, customers rely on our Sitong team for guidance; after assessing the specifications of their application, we develop a plan to design, manufacture, and deliver a custom transformer best suited for their needs. Each transformer meets the most stringent industry standards, and can be built to UL, CUL, VDE, and CE standards.
We offer a large range of low frequency lamination transformers. Single and Three phase with power ratings from 1VA to 3kVA. Metric and imperial laminations are readily available from all our facilities.Thanks to its many years of experience, Sitong is able to meet the most diverse requirements in the manufacture of LF transformers:We could design the transformer by different cores as customer's requirements, such as high permeability silicon steel sheets, Nickel-Zinc sheets, permalloy sheets, etc.We can accommodate orders of virtually any size or complexity. To learn more about our custom low-frequency transformer, contact us today.