There are many types of connectors used in e-bike systems, but there is no real standardization of connector types or pin assignments. Two common connector families are Powerpoles for high current connections (battery and motor phase lines) and JST connectors for any small signal lines.
The advantages of these two connectors are that they are relatively easy to user crimp and mount, the pins can be removed from the housing, they can measure the voltage signal on the plug even when connected together for diagnostics, and they are available in a wide range of pin counts.
Mini-B
The Mini B signal connector series is an overmolded plug that has been adopted by Octagon and other high-volume OEM and turnkey e-bike manufacturers for a variety of throttle, brake, PAS sensor and light plugs. These connectors are supplied as pre-made cable harnesses in OEM supply lines, which limits their use in DIY builds or as panel mount/PC mount plugs that require custom boards or housings.
While waterproofing makes for reliable contact, there is no way to measure the voltage on the pins when the system is connected for diagnostic purposes, nor is there a repair path if the pins are damaged by forcing the plugs together incorrectly. Therefore, despite the reliability and environmental exposure advantages over JST-SM plugs, they are more difficult to handle during troubleshooting and repair.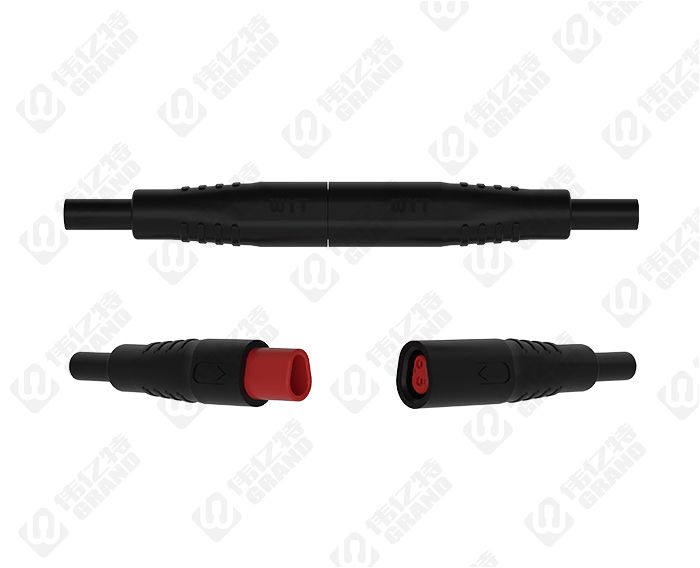 electric bicycle signal cable signal connector
Main Signal
Master Connector, Z812 / WP8 Factory e-bikes typically have a connector from the motor that branches into various plugs at the handlebars for displays, throttle, brakes, bike lights, etc. This master cable connector from HiGo is 12mm in diameter and is available in 8 to 10 pin options.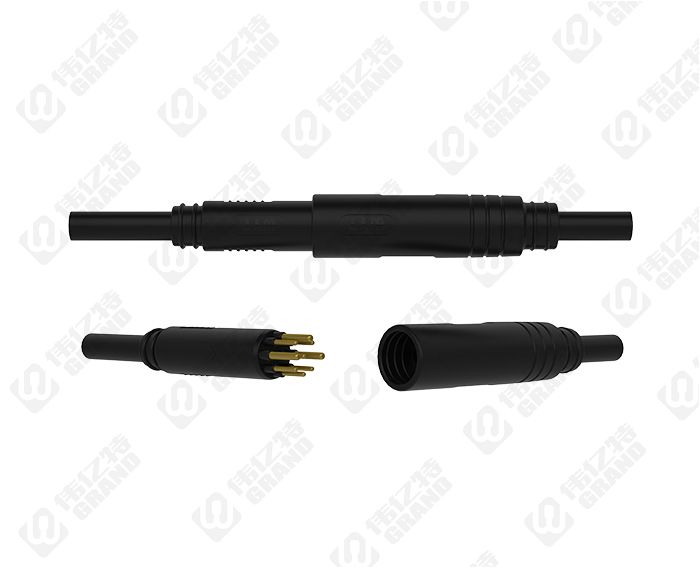 9 pin connector for bafang mid motor 9Pin Waterproof Extension Cable
Spade
White Multipin Spade Connector Often Called Most Chinese ebikes, scooters, and kits come with large white connectors that have multiple flat spade contacts in them. Basically the cheapest possible connector that is available. They look terrible, but generally work just fine, and in most of these vehicles the connectors are tucked in. They look terrible, but generally work just fine, and in most of these vehicles the connectors are tucked in the chassis and out of sight.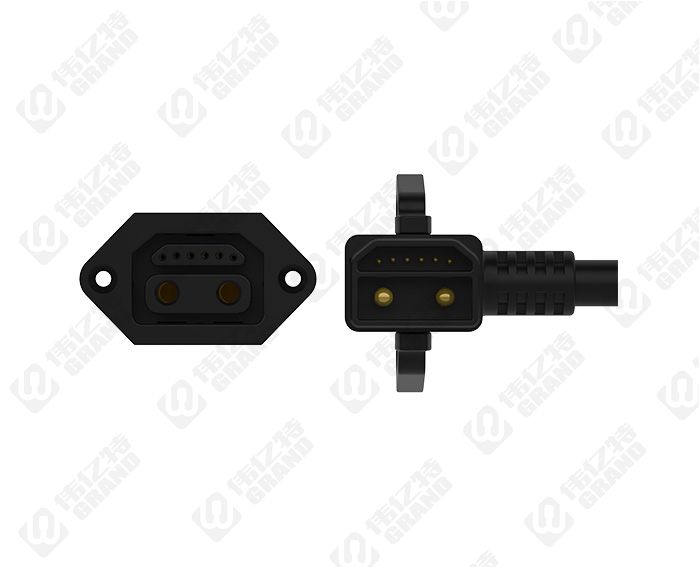 BAFANG Front and Rear Hub Motor Ebike Extension Wire 9PIN
MT60
The MT60 is a 3-pin version of the XT60 connector designed for 3-phase wire in brushless motors. The plug can handle the ~100 amp peak phase current of a powerful ebike hub motor without melting. The downside is that you don't have the flexibility to swap phases to experiment with different pin arrangements when trying to map the controller to a given motor. And, like the XT60 connector, it is supplied with only solder tabs and no available crimp pins, so installation is much slower.
GRANT is a high-tech company that manufactures advanced waterproof cables. Our products are used in new energy vehicles, solar energy, aviation, aerospace, medical, nuclear technology, military applications and other professional fields. Please contact us today to get the quote.