A Christmas tree skirt is the perfect finishing touch for your holiday decor. This festive accessory is designed to be placed under the base of your Christmas tree, helping to catch any falling needles and creating a cohesive look for your holiday display.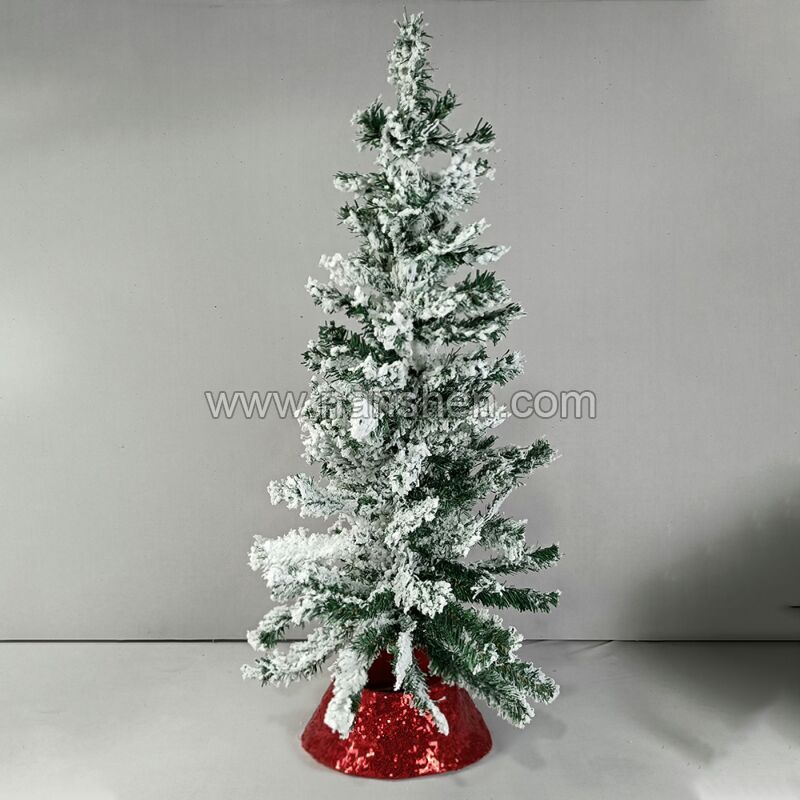 Made from soft and durable materials, our tree skirts are both functional and stylish. The classic design features a red and green color scheme with white trim, adding a traditional touch to your tree.

The skirt is easy to install, simply place it around the base of your tree and secure it in place with the built-in ties. The tree skirt is large enough to fit trees of all sizes, making it the perfect addition to any holiday celebration.
There are several alternatives to a Christmas tree skirt, some of the most popular ones include:
Wrapping paper: You can wrap the base of your tree with festive wrapping paper for a fun and easy alternative to a tree skirt.
Blanket or throw: Use a blanket or throw in a festive color or pattern as a tree skirt. This will add texture and warmth to your holiday decor.
Basket or crate: Use a basket or crate to hold your tree and add a touch of rustic charm to your holiday decor.
Vintage rug: A vintage rug can also be used as a tree skirt and add a touch of old-world charm to your holiday decor.
Gift boxes: You can also use gift boxes in different sizes and stack them together to create a DIY tree skirt.